Freshness is a purpose for many to buy Fragrances. What if with the freshness you can have some mesmerizing sweet-spicy taste? Excellent! Right? Then you are in right place. Here in this article, you'll have some names which are long being popular because for both purposes. Let's know.
Hermes Voyage d' Hermes Parfum
Have you ever heard of the Jean Claude Ellena brand? Yes, it's from them. Very few perfumes are there which has a strong spicy scent that can attract anyone's attention. When there are Cardamom, ginger, citrus, and floral elements together in the scent, then it is worth having a great appreciation. The special thing about cardamom is, it can be used as both endnote and top note. The chameleon bright scent of this will make you remember the delightful mornings of the woods. Apart from having a citrus nature, you can have a floral, woody smell in it. 
Miller Harris La Fummé Classic
Do you know this was the perfume of the year in 2011? Yes, it has very special characteristics. There is a smoky layer of this perfume that can win the mind of anyone close to you. The top note of this perfume has cardamom, cumin, frankincense, coriander, Eleni, and some other elements. As you can see the top note is full of amazing refreshing elements. Next, the heart note and endnotes where cedar, cade, birch, amber, cistus, and sandalwood are available in rich. Along with freshness, because of the presence of these perfumes, you can have a great experience.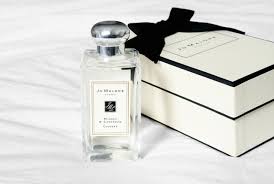 Chanel Pour Monsieur
This perfume is a top-quality product from Pour Monsieur. But this one is strictly for men. The masculine nature and smoky layer of the perfume can amaze anyone. It is very old and since getting high sales. It has quite many versions like EDT, EDP, and so on. Neroli, petitgrain, and lemon are there in the top note. But cardamom is used in the heart note. Cardamom has a delicious smell, you can feel it here. Oakmoss, vetiver, and cedar are the endnotes, being the reason for such a great smell. Give it a try.
Tom Ford Oud Wood
It is incomplete if we miss the precious brand, Tom Ford. When it comes to Eau De Toilette, there is no match for Tom Ford. Tom Ford Oud Wood is a great version of their EDT full with Cardamom in it. Rosewood, cardamom, and Chinese pepper are being used as the top note which are the reasons for the amazing smell and refreshing nature. In the heart and endnote, you have Tonka bean, vetiver, Oud, amber, vanilla, and so on. These are making this perfume one in the million. 
So, you can use these perfumes for attending marriage ceremonies, outings, for travel purposes, and sometimes in professional places too. The cardamom with its spicy, sweet, and refreshing nature will accompany you the whole day. Add drops of these perfumes and feel nature's warm love with your olfactory lobs.