When it comes to official places, the fragrance is strictly prohibited. Most of the professional places are strict with their decisions. However, a little boost up is not bad at all. On the other hand, while giving any presentation, speech, or approach for a new deal, personality and confidence are always being judged. Is it really bad to use a few drops to achieve something new? Hopefully not. Then, know the names and use these to achieve success for sure.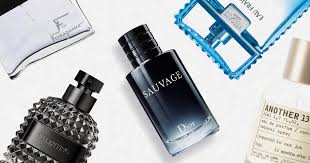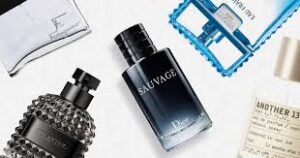 Yves Laurent L'Homme
Spicy oriental amber is the nature of this fragrance. With its classic, mesmerizing perfume, you can use it anywhere. Along with professional places, it won't be a bad option for casual outings.
Bergamot, Ginger, and lemon are being used as the top note. The citrus and spicy nature of this product can catch anyone's attention.

Iris, pepper, and basilar elements of mid-note. The mid note is full of floral and flowery flavor. It is the reason for the sweet smell.

Vetiver, tonka beans, oakmoss are there in the endnote. To boost up your confidence, the woody musk is just perfect. 
Hugo Boss Bottled
The most amazing thing about this perfume is, it is a built-in purpose for professional places. The woody aromatic nature of this perfume will amaze your olfactory lobe.
While opening the cap of this perfume, a sweet smell will strike your nose. That's the top note. Apple, plum, and cinnamon are being used as the top note.

Geranium, vanilla, and mahogany are being used as the heart note. It gives a floral fruity fragrance to your body. It makes you more classic.

The fragrance ends with a good endnote, sandalwood, vetiver, and cedar. It gives you an aura that attracts everyone to your personality.
Montblanc Individuel
This fragrance is made to make you remember the glory days of your teenage years. The confidence, the first step of your maturity, everything. It will keep reminding you how to achieve success one by one and will keep motivating you.
Cardamom, lavender, and pineapple are present in the top note. The top note will give you the space you need.

Rosemary, geranium, and mint flavor will keep you refreshed for 3 to 5 hours. The heart note's flowery nature will give you the personality you want.

The endnote has white musk, raspberries, and sandalwood. These will give you the woody flavor to explore your inner self.
Guerlain Habit Rouge
This is a classic fragrance, made to give the user a seductive power. While cracking a business deal or giving a presentation, if you can't make them seductive by your skills, you'll fail. It will help you a bit.
Basil, redwood, Clementine are being used as the top note. This top note has spice, flavor, and seductive nature all.

Rose, patchouli, and sandalwood will offer you the gorgeous personality to handle any situation at any moment by building up your confidence.

Vanilla, labdanum as an endnote, performing the job successfully. It will keep your personality highlighted.
These 4 are the best choices for official uses. Give it a try!