While using an Eau de Cologne for outing purposes to present it as a gift to someone, it only carries care for them. Through your choices of perfumes, your deep concern for them will reflect. However, while giving it to someone special, someone close to your heart, you need to be more specific. That's why to remove all the, here in this article, you'll know about 4 names of Eau De Cologne, which will be the best gift on this valentine for your boyfriend. Let's know the names.
Versace Eros for Men
You know your man right? How he takes care of his delicacy and personality. Each drop of this perfume will adjust to his aura and will boost up his integrity even more. The notes are blended properly.
The top note contains Italian lemon, Canadian Apple, and Mandarin which make the opening rich with citrus elements. 

Creamy Vanilla and leather are the parts of the heart note. It adds the signature personality to your man, no matters what the situation is.

It ends with a muscular woody fragrance from the western woods. Nothing can replace the delicacy of the woody flavor.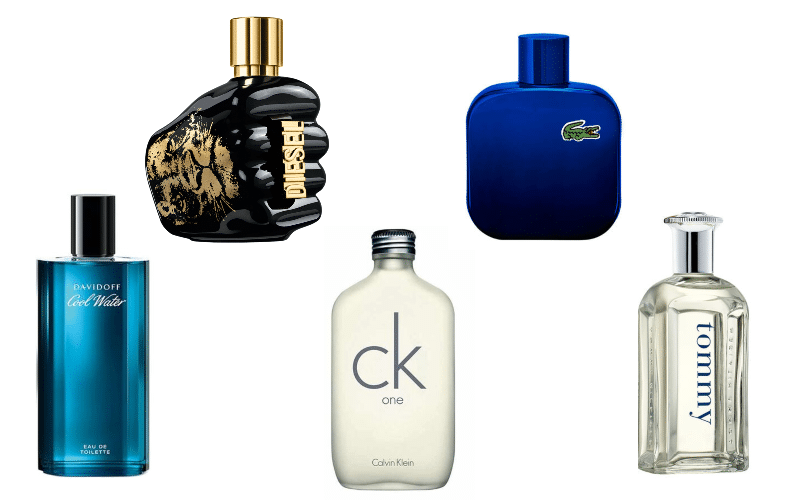 Emporio Armani- Stronger with You Absolutely
Everyone in this modern world wants to add spice to their love life. If it is dark, mysterious, and full of fantasies, nothing could be more romantic. Emporio Armani is offering that darkness to your character through their floral, amber-colored stylish bottle. 
The top note contains a mixture of rum and bergamot which adds a sweet tasty fragrance to your body. You can say, the seductive nature of this perfume is because of the top note.

The heart note has a mixture of lavender and davana. The floral fragrance of this perfume comes from this note.

The spicy flavor at the end of the fragrance comes from the endnote which has Madagascan Vanilla and chestnut. 
Hugo Boss- The Scent Pure Accord
Hugo Boss has been a favorite of men for a long time. Give this glass sleek perfume to your man, his love for you will increase more. 
Maninka fruit is there in the top note. This gives you the sweet citrus flavor.

The heart note contains ginger in it. The spice of the ginger will add an attractive layer.

The base note adds the manly character that suits your personality with the proper blending of white suede. 
Dior Homme
Dior Homme is an excellent Eau de Cologne. There is no comparison to this when it comes to increasing the masculine nature.
The top note has vetiver, patchouli and cedar are being blended in the proper ratio. It makes you bold.

The middle note has pink peppermint and Bergamot. It adds a seductive nature to the scent.

The endnote has musk in it. Musk in the endnote is just perfect to add the mesmerizing personality with your character.
Select among these options, and make your valentine's day special with your boyfriend.