Pick up any 10 perfumes among the collection of 100 bottles, you'll find at least 5 to 6 bottles has the same name in common, Amber. Amber is being highly used because of its fascinating smell. It gives a dark sense of realization to human beings. So because of the beautiful smell and perfect aura, amber is loved by all. It gets the place at the base note for so long. It's giving a hard completion to the other base note elements when it comes to increasing the personality. So, let's know how this element was introduced to this industry and how it can make us feel good.
What is Amber?
Regarding the source of Amber, there is huge confusion. Most people have a strong opinion that it is collected from fossilized trees. In the past when tree resins were stored on the bark, after fossilization it turns into amber. But that Amber has no characteristic fragrance. You can also call it Baltic Amber.
You can absorb the smell from it, but you need to burn it first. After burning it, you'll get a dark fluid from where there is a huge chance to get the scent. Huge chance because fragrant amber is very rare. The rare amber is going under distillation and then you can have original amber. One other kind is the normal amber, collected from tree resins. The non-fossilized resin has the scent you want. That's why it is widely used.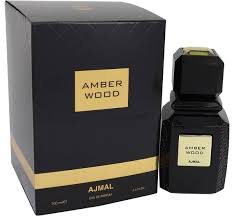 What is Amber Perfume Oil?
Here, you'll get the answer to why amber is used as the endnote. Probably, you know the endnote has the capability of increasing someone's personality and it lasts long. From the above discussion, you have seen how amber is being collected. This fluid can adjust with any other chemicals like sandalwood, cedarwood, musk, and so on. Even sometimes because of the reassemble characteristics, sandalwood, cedarwood, and musk are being used in making Amber Perfume Oil.
That Amber oil is very effective when it is used as a base note. As you can see, all the elements like sandalwood, cedarwood, musk, and other resins are benzoin, frankincense, liquid amber, styrax, and so on, are in this fluid. So, can you imagine, when there is Amber in your Perfume, it is enough for you? Yes, that's the interesting part here. 
Are Amber and Ambergris the Same?
All are getting confused about these two terms. But these two are completely different. Ambergris is a substance, collected from the intestine of small whales. It has fragrant oil in it which is being widely used to make perfumes. This has a distinguishable Fragrance but Different from amber. So, don't get confused between these two words.
Conclusion
You can select amber as an essential element for your grooming. It is certain, you'll have a class after adding few drops of it. You need to be very cautious while buying any perfumes, mentioned amber on it. We hope, this article will help you to reach the best and perfect amber Perfume for you.